LEAN AND STRONG IN 15-MINUTES OF CORE TRAINING A DAY!
Core Training offers you many mental and physical benefits, as it relaxes your mind, tones your belly, detox your internal organs, strengthens your back and improves your posture. Our 15-minute workout videos and durable exercise equipment are ideal for women and men of all ages, and fitness levels. Daily practice of Core Training from home will boost your strength, vitality and energy - in less time and money!
Learn how practice Core Training... Watch Video Clips Below:
Improve posture by strengthening your core muscles
Our Core Training programs combine the best core strengthening exercises in simple routines that you can practice any time and anywhere. As a result, you can feel stronger, look leaner and taller from the inside out. Day by day, you can lose belly fat and gain muscle mass. The biggest benefit of Core Training is to develop functional fitness - that is, fitness that is essential to keep your muscles and posture in good shape for both daily living and regular activities such dancing and sports. Learn more!...Watch the following video clips.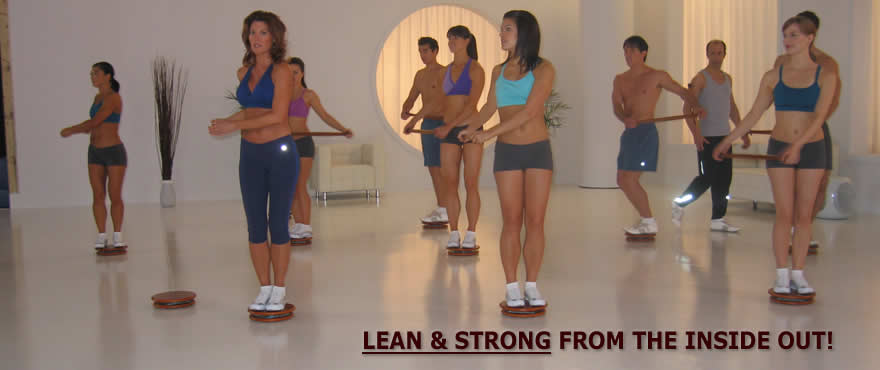 Cleanse and tone your internal organs
Core Training will make you look and feel younger, increase your level of energy and make you leaner and stronger from your core. Our Core Training programs are perfected for men and women of any age. They are designed you to make you leaner and stronger from the inside out.
Eliminate belly fat from the inside out
A flat stomach is the foundation to fitness, wellness and beauty. More than 2,000 years ago, Hippocrates said "all disease begins in the gut." Today, it is known that belly fat secretes large amounts of toxic substances which can bring on diabetes, heart diseases and internal inflammation. This toxic fat can damage your internal organs and leads to chronic fatigue and premature aging.
If we could give every individual the right amount of nourishment and exercise, not too little and not too much, we would have found the safest way to health. - Hippocrates

Enjoy more vitality with daily Core Training
To enjoy life in good health, we must exercise. Man or woman, young or old, everybody wants to be lean and strong. Within few weeks of Core Training, you too can feel stronger and look younger. We've witnessed amazing results with people of any age or body types. People who engage in Core Training manage their time better and work better with others. People are better problem solvers and have more energy, avoiding the afternoon fatigue slump other people often experience. Best part? You can do these exercises anywhere!
Physical fitness is not only one of the most important keys to a healthy body, it is the basis of dynamic and creative intellectual activity. - John F. Kennedy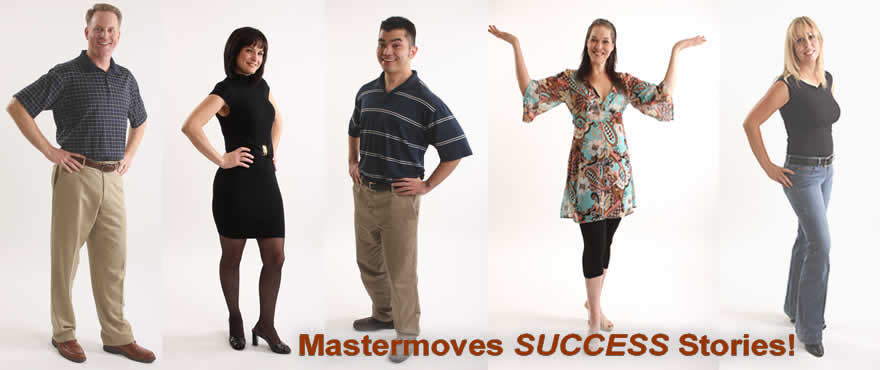 Help us make the world a health place
Mastermoves is committed to making the world a more beautiful and healthier place through our products, our people, our environmental sustainability and our support for health and fitness causes. We empower thousands of people around the world financially through our coaching and affiliate programs and support their health and fitness through the Core Training and Relaxation programs.
A big waistline puts you at increased risk for many health problems -- diabetes, heart disease, high blood pressure, and stroke. - Robert Eckel, MD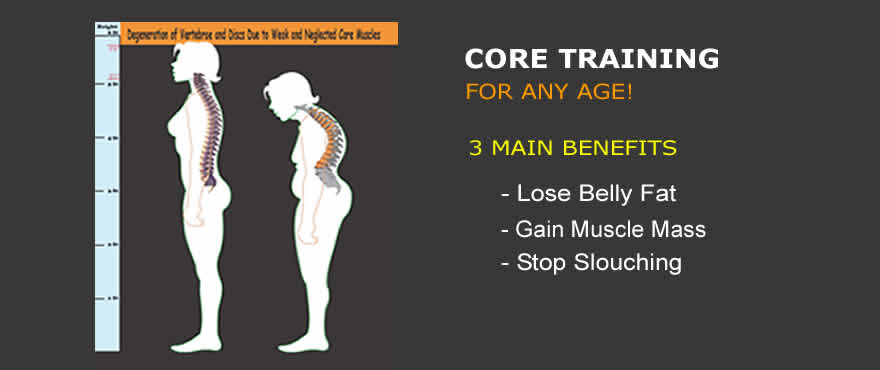 Our warranty
Lose belly fat and gain muscle mass. Practice Core Training few minutes a day and you will enjoy a tall, lean and confident posture. Test your ideal Core Training. If You Don't See good results in the next 30 days, just send it back for a 100% refund of the price. Money back Guarantee!
| | | | | |
| --- | --- | --- | --- | --- |
| | | | | |
| For Couples | For Men | For Any Age | For Women | For Sports Training |
Tags: core training, core strength, core strength training, core endurance, endurance training, mastermoves, master moves, core workouts